Turkey Gulet Charter
Turkey Gulet Charter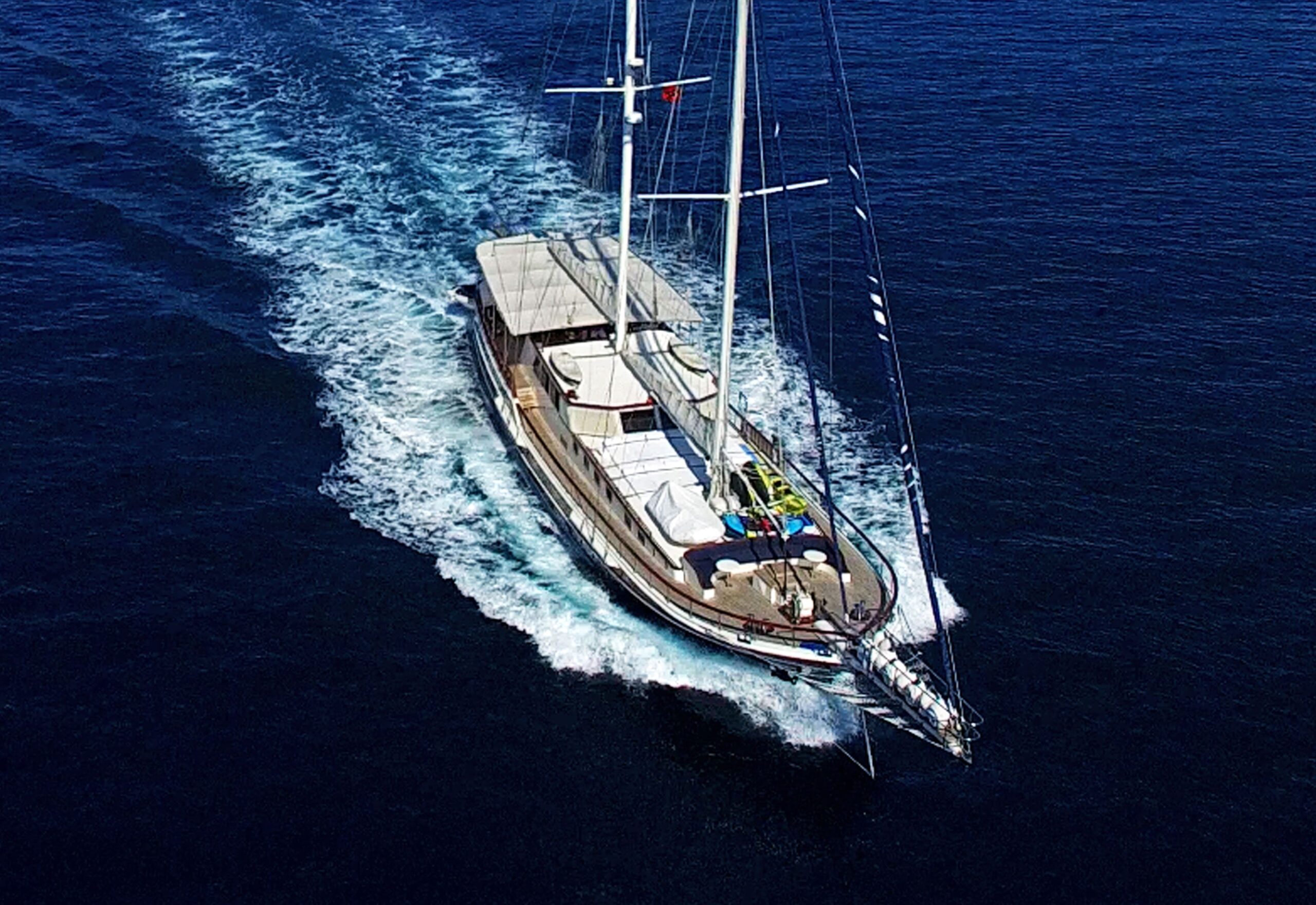 In our portfolio for Turkey gulet charter, you can find numerous choices along with differences in designs and layout as well as prices in order to suit all your needs and budgets on the part of our guests.
When you feel that you have decided on a certain gulet from our gulet charter portfolio, please let us know what exactly you are looking for to help you charter the most convenient and/or suitable Gulet available in the market. We would like to invite you to have your well-deserved yacht charter holidays on board one of our gulet cruise Turkey with professional silver plate service with professional hosting crew services to our guests.
Your Mediterranean Blue cruise will start. with our Turkey gulet charter, you will be treated as the owner of the boat. Moreover, your captain, your chef, and your stewardess will be serving at all times. Turkish cuisine is one of the most famous cuisines in the world. Your Chef will happily prepare those delicious Turkish dishes that you will never forget on board the Turkey gulet charter. Preferable you start your charter from Saturday to Saturday because most Turkey gulet charter cruising will start on Saturdays. What we need to know in advance is the number of guests you have, so that we can propose to you the most suitable gulets that seat you along with your guests comfortably.
Turkey luxury gulet charter When considering your budget, we can help you find the exact luxury gulets charter that goes hand in hand with your own budget that you have devoted for this marine vacation. Still, there is something to take into consideration which is the time in which you want to luxury Turkish gulets in Turkey with your friends.
Charter Period
It is very important for you to tell us in advance about the period that you would like to charter. Actually, at least three months before the time of your charter, we should be familiar with this time in order for you and for us to find your gulet charter at the exact time that your vacation starts. Otherwise, we will be regretful to tell you that we do not have gulets available for your preferred week, especially when you decide last minute to charter with us. This is why we always advise our guests to arrange for their Luxury gulet charter way before the summer period.